[column width="1/1″ last="true" title="" title_type="single" animation="none" implicit="true"]
[/column]
[column width="1/1″ last="true" title="" title_type="single" animation="none" implicit="true"]
[/column]
[column parallax_bg="disabled" parallax_bg_inertia="-0.2″ extended="false" extended_padding="true" background_color="#e1e1e1″ background_image="" background_repeat="" background_position="" background_size="auto" background_attachment="" hide_bg_lowres="false" background_video="" vertical_padding_top="93″ vertical_padding_bottom="20″ more_link="" more_text="" left_border="transparent" class="vamtam-add-shadow" id="intro" title="" title_type="single" animation="none" width="1/1″ last="true"]
[column_1 parallax_bg="disabled" parallax_bg_inertia="-0.2″ extended="false" extended_padding="true" background_color="" background_image="" background_repeat="" background_position="" background_size="auto" background_attachment="" hide_bg_lowres="false" background_video="" vertical_padding_top="0″ vertical_padding_bottom="0″ more_link="" more_text="" left_border="#ffffff" class="move-into-slider" id="" title="" title_type="single" animation="none" width="1/3″]
[column_2 parallax_bg="disabled" parallax_bg_inertia="-0.2″ extended="false" extended_padding="true" background_color="accent1″ background_image="" background_repeat="" background_position="" background_size="auto" background_attachment="" hide_bg_lowres="false" background_video="" vertical_padding_top="0″ vertical_padding_bottom="0″ more_link="" more_text="" left_border="transparent" class="" id="" title="" title_type="single" animation="none" width="1/1″ last="true"]
[column_3 width="1/1″ last="true" title="" title_type="single" animation="none" implicit="true"]
Auto Body & Paint
[/column_3]
[/column_2]
[column_2 parallax_bg="disabled" parallax_bg_inertia="-0.2″ extended="false" extended_padding="true" background_color="" background_image="" background_repeat="" background_position="" background_size="auto" background_attachment="" hide_bg_lowres="false" background_video="" vertical_padding_top="10″ vertical_padding_bottom="0″ more_link="" more_text="" left_border="transparent" class="" id="" title="" title_type="single" animation="none" width="1/1″ last="true"]
[column_3 width="1/1″ last="true" title="" title_type="single" animation="none" implicit="true"]
Full insurance claim handling


Quality auto body repair

OE/OEM parts

Expert technicians

Post-repair wash & vacuum

Free pick-up assistance

Satisfaction guaranteed
[/column_3]
[/column_2]
[/column_1]
[column_1 parallax_bg="disabled" parallax_bg_inertia="-0.2″ extended="false" extended_padding="true" background_color="#ededed" background_image="" background_repeat="" background_position="" background_size="auto" background_attachment="" hide_bg_lowres="false" background_video="" vertical_padding_top="0″ vertical_padding_bottom="0″ more_link="" more_text="" left_border="#ffffff" class="move-into-slider" id="" title="" title_type="single" animation="none" width="1/3″]
[column_2 parallax_bg="disabled" parallax_bg_inertia="-0.2″ extended="false" extended_padding="true" background_color="accent1″ background_image="" background_repeat="" background_position="" background_size="auto" background_attachment="" hide_bg_lowres="false" background_video="" vertical_padding_top="0″ vertical_padding_bottom="0″ more_link="" more_text="" left_border="transparent" class="" id="" title="" title_type="single" animation="none" width="1/1″ last="true"]
[column_3 width="1/1″ last="true" title="" title_type="single" animation="none" implicit="true"]
Complete Auto Repair
[/column_3]
[/column_2]
[column_2 parallax_bg="disabled" parallax_bg_inertia="-0.2″ extended="false" extended_padding="true" background_color="" background_image="" background_repeat="" background_position="" background_size="auto" background_attachment="" hide_bg_lowres="false" background_video="" vertical_padding_top="10″ vertical_padding_bottom="0″ more_link="" more_text="" left_border="transparent" class="" id="" title="" title_type="single" animation="none" width="1/1″ last="true"]
[column_3 width="1/1″ last="true" title="" title_type="single" animation="none" implicit="true"]
Full engine/transmission service

Advanced diagnostics

Latest tools & equipment

OEM quality parts

Quality service

Certified mechanics
[/column_3]
[/column_2]
[/column_1]
[column_1 parallax_bg="disabled" parallax_bg_inertia="-0.2″ extended="false" extended_padding="true" background_color="#ededed" background_image="" background_repeat="" background_position="" background_size="auto" background_attachment="" hide_bg_lowres="false" background_video="" vertical_padding_top="0″ vertical_padding_bottom="0″ more_link="" more_text="" left_border="#ffffff" class="move-into-slider" id="" title="" title_type="single" animation="none" width="1/3″ last="true"]
[column_2 parallax_bg="disabled" parallax_bg_inertia="-0.2″ extended="false" extended_padding="true" background_color="accent1″ background_image="" background_repeat="" background_position="" background_size="auto" background_attachment="" hide_bg_lowres="false" background_video="" vertical_padding_top="0″ vertical_padding_bottom="0″ more_link="" more_text="" left_border="transparent" class="" id="" title="" title_type="single" animation="none" width="1/1″ last="true"]
[column_3 width="1/1″ last="true" title="" title_type="single" animation="none" implicit="true"]
Hours / Location
[/column_3]
[/column_2]
[column_2 parallax_bg="disabled" parallax_bg_inertia="-0.2″ extended="false" extended_padding="true" background_color="" background_image="" background_repeat="" background_position="" background_size="auto" background_attachment="" hide_bg_lowres="false" background_video="" vertical_padding_top="10″ vertical_padding_bottom="0″ more_link="" more_text="" left_border="transparent" class="" id="" title="" title_type="single" animation="none" width="1/1″ last="true"]
[column_3 width="1/1″ last="true" title="" title_type="single" animation="none" implicit="true"]
| | |
| --- | --- |
| MONDAY – FRIDAY | 9:00 – 6:00 |
| SATURDAY | 9:00 – 5:00 |
| SUNDAY | CLOSED |
2555 Lafayette St #115,
Santa Clara CA, 95050
[/column_3]
[/column_2]
[/column_1]
[/column]
[column width="1/1″ last="true" title="undefined" title_type="undefined" animation="fade-in" implicit="true"]
[text_divider type="single"]
Brake Special!
[/text_divider]
[/column]
[column parallax_bg="disabled" parallax_bg_inertia="-0.2″ extended="false" extended_padding="true" background_color="" background_image="" background_repeat="" background_position="" background_size="auto" background_attachment="" hide_bg_lowres="false" background_video="" vertical_padding_top="0″ vertical_padding_bottom="0″ more_link="" more_text="" left_border="transparent" class="" id="" title="" title_type="single" animation="from-left" width="1/1″ last="true"]
[column_1 width="1/1″ last="true" title="" title_type="single" animation="none" implicit="true"]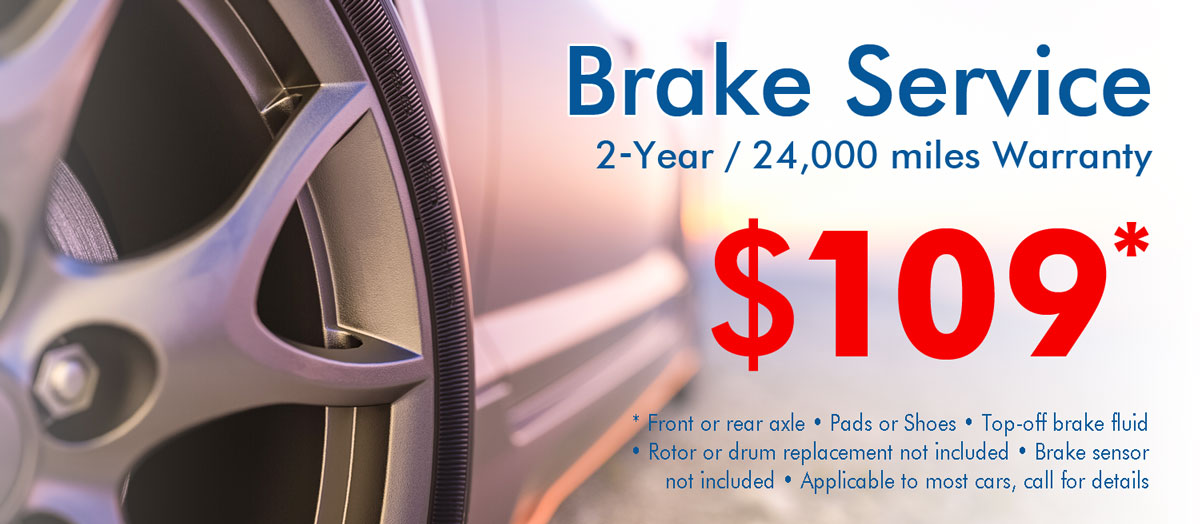 [/column_1]
[/column]
[column width="1/1″ last="true" title="undefined" title_type="undefined" animation="fade-in" implicit="true"]
[text_divider type="single"]
Why us?
[/text_divider]
[/column]
[column parallax_bg="disabled" parallax_bg_inertia="-0.2″ extended="false" extended_padding="true" background_color="" background_image="" background_repeat="" background_position="" background_size="auto" background_attachment="" hide_bg_lowres="false" background_video="" vertical_padding_top="0″ vertical_padding_bottom="0″ more_link="" more_text="" left_border="transparent" class="" id="" title="" title_type="single" animation="from-left" width="1/2″]
[column_1 width="1/2″ title="" title_type="single" animation="none" implicit="true"]
Your car works hard to get you to your destination. The hard work takes its toll, as it does on our mind and body.
We help prevent the effects of vehicle stresses, keep it safe, gas efficient and running smooth.
Healthy car means happy driver.
[/column_1]
[column_1 width="1/2″ last="true" title="" title_type="single" animation="none" implicit="true"]
People like us on Yelp
High quality work
Expert certified technicians
Latest tools and equipment
Lifetime Limited Warranty on body work
Complimentary pickup within 5 miles
We care for our customers
[/column_1]
[/column]
[column parallax_bg="disabled" parallax_bg_inertia="-0.2″ extended="false" extended_padding="true" background_color="" background_image="" background_repeat="" background_position="" background_size="auto" background_attachment="" hide_bg_lowres="false" background_video="" vertical_padding_top="0″ vertical_padding_bottom="0″ more_link="" more_text="" left_border="transparent" class="" id="" title="" title_type="single" animation="from-right" width="1/2″ last="true"]
[blank h="-20″ hide_low_res="true" class=""]
[/blank]
[column_1 width="1/1″ last="true" title="" title_type="single" animation="none" implicit="true"]
[blockquote layout="slider" cat="yelp-reviews" ids="" autorotate="true"]
[/blockquote]
[/column_1]
[/column]
[column width="1/1″ last="true" title="undefined" title_type="undefined" animation="fade-in" implicit="true"]
[text_divider type="single"]
Services
[/text_divider]
[/column]
[column width="1/2″ title="" title_type="single" animation="from-bottom" implicit="true"]
Auto Body Repair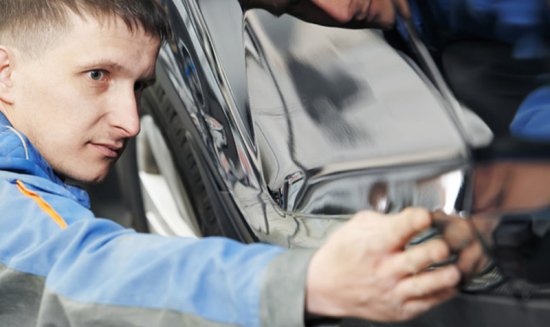 End-to-end services for all your auto body / collision repair needs. Our services include:
Collision repair

Frame repair

Handle insurance claim

Custom paint work

Windshield replacement

Wheel alignments

Computerized frame alignment

Airbag replacement

Suspension repair

Fiberglass and welding repairs
[/column]
[column width="1/2″ last="true" title="" title_type="single" animation="from-bottom" implicit="true"]
Auto Repair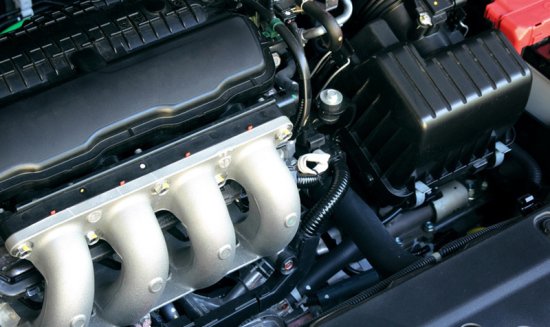 Complete range of engine, transmission, and auto repair service, included but not limited to:
Tune ups

Timing belt / Water pump

Transmission service

Engine head gasket

Brake service

Engine/Transmission replacement

Performance and Maintenance

Check Engine Light

Electrical diagnostics

Pre-purchase inspection
[/column]
[blank h="20″ hide_low_res="" class=""]
[/blank]
[column parallax_bg="disabled" parallax_bg_inertia="-0.5″ extended="true" extended_padding="true" background_color="#F7F7F7″ background_image="http://www.bloomautos.com/wp-content/themes/auto-repair/samples/images/footer_bg_pattern.png" background_repeat="no-repeat" background_position="center center" background_size="auto" background_attachment="fixed" hide_bg_lowres="false" background_video="" vertical_padding_top="0″ vertical_padding_bottom="0″ more_link="" more_text="" left_border="transparent" class="" id="contactus" title="" title_type="single" animation="none" width="1/1″ last="true"]
[column_1 parallax_bg="disabled" parallax_bg_inertia="-0.2″ extended="true" extended_padding="true" background_color="" background_image="https://auto-repair.vamtam.com/wp-content/uploads/2014/11/footer_bg_left-man.png" background_repeat="no-repeat" background_position="center bottom" background_size="auto" background_attachment="scroll" hide_bg_lowres="true" background_video="" vertical_padding_top="0″ vertical_padding_bottom="50″ more_link="" more_text="" left_border="transparent" class="" id="" title="" title_type="single" animation="none" width="1/1″ last="true"]
[column_2 parallax_bg="disabled" parallax_bg_inertia="-0.2″ extended="false" extended_padding="true" background_color="" background_image="" background_repeat="" background_position="" background_size="auto" background_attachment="" hide_bg_lowres="false" background_video="" vertical_padding_top="0″ vertical_padding_bottom="0″ more_link="" more_text="" left_border="transparent" class="wpv-hide-lowres" id="" title="" title_type="single" animation="none" width="1/4″]
[column_3 width="1/1″ last="true" title="" title_type="single" animation="zoom-in" implicit="true"]
[push h="10″]
[icon name="theme-mouse" style="box" color="accent5″ size="36″ ] [push h="20″ hide_low_res="true"]
[/column_3]
[/column_2]
[column_2 parallax_bg="disabled" parallax_bg_inertia="-0.2″ extended="false" extended_padding="true" background_color="" background_image="" background_repeat="" background_position="" background_size="auto" background_attachment="" hide_bg_lowres="false" background_video="" vertical_padding_top="25″ vertical_padding_bottom="0″ more_link="" more_text="" left_border="transparent" class="" id="" title="" title_type="single" animation="none" width="2/3″ last="true"]
[column_3 width="1/1″ last="true" title="" title_type="single" animation="fade-in" implicit="true"]
Contact Us
[push h="20″]
[/column_3]
[column_3 width="1/1″ last="true" title="" title_type="single" animation="from-bottom" implicit="true"]
[/column_3]
[/column_2]
[/column_1]
[/column]